For your listening pleasure while you consider my options …courtesy of RJD2.(Click on and open in a new tab > Final Frontier )
"How to Videos" Phenomenon.

I would want to explore the realm of instructional videos online and how they have changed the way we want to find out things.  Do we call someone to explain it to us over the phone?  Do we pay for someone to do it for us?  Or do we watch an instructional video on

youtube.com

or

howcast.com.

The different ways that we incorporate media for different methods of transportation (cars, bikes, walking, flying) – Intellidrive (a strategic vision for the future to link communication between cars to create a better and safer transportation network), Google Maps, integrating phones, televisions, video games in cars; GPS; and trying to come up with a new way to make a method of transportation more efficient.

Mash-up Culture.

Delving more into the mash-up/remix phenomenon in music and media.  Exploring the possibilities of blending media, video, and music in DJing.  Serato Scratch Live's Video is one way to add to the dimension of club experience bringing a visual kaleidoscopic that can be manipulated by the DJ to add to his set.
Speaking of networks… LoKast Application for iPhone -  A disposable social network that links you to people within a 300ft. perimeter where you can chat, share, and see what people are listening to.   Eliot Van Buskirk of Wired.com adds, "When they walk away from each other, the network essentially disappears — poof — which is why NearVerse calls this "the first disposable social network."
Flavors.me. - Facebook, MySpace, Twitter log, Flickr, (sorry Google Buzz), all on a different and unique interface.  Let's see if this takes off.  Seems pretty cool.
6.   Spotify - Imagine iTunes, but instead of paying for downloads you could "instantly stream that same music for free without  via your computer or, increasingly, your mobile phone?  The big difference is that Spotify gives you instant, legal access to millions of tracks without any charge," exclaims Chris Salmon (2009).  The catch is that there's two versions.  The free version is supported by paid advertisements every 20-25 min.  If you don't want to hear the advertisements, then you can opt to pay $10 a month for a premium membership.  Right now it's only available in the UK, but there's speculation that it might be available soon.
7.   Square -   A device that plugs into your iPhone headphone jack which allows you to swipe your credit card and pay if you    don't have cash.  I would want to investigate how this carries the potential to change the way we use are phones for financial transactions.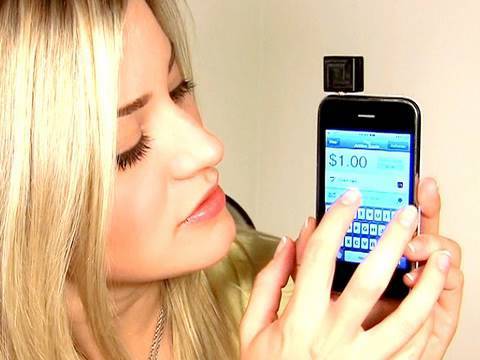 Let me know which seems most appealing.  Thanks.

Similar Posts: