This travalogue began several weeks ago with a simple question: Should I enable geotagging on my personal Twitter account?
In my research about what some of the risks could be for users who did enable geotagging, I identified several groups of people that could be risk. They included political activists whose tweets may be used for identification and prosecution of participation in political rallies, young people who may be at risk from lecherous marketers, and sexual predators, and high-profile individuals, such as celebrities, politicians etc who are often targets of the news media, the paparazzi and so called cyber-stalkers.
Although I do not belong to any of the above groups, I've decided not to enable geotagging on Twitter. I'm not denying there are benefits to geotagging, many of which I think Nadine has covered in her research on Ushahidi, however the circumstances that people find themselves in those types of situations that may benefit from it are different from my circumstances.
According to this article on The Next Web, only .23% of tweets are geotagged (this article was from January and I couldn't find any more recent data, but I wonder if this number has jumped significantly). Regardless of whether other people enable geotagging, my main concern is about the ability of this software to track people's locations with respect to personal privacy. I understand I'm inherently giving up my privacy by participating in Twitter to begin with, but I'm not comfortable with enabling people to track my specific location. I think I would begin to self-censor my tweets if I did enable geotagging, and that's counter to the way that I want to be using Twitter. Even though Twitter allows its users to delete their geotagged tweets, it takes up to 30 minutes before this can take effect, plus the location information that has been gathered by third-party applications is not necessarily deleted. Plus, geotagged information is exact and links to Google Maps. I also don't use third-party applications that benefit from enabling this kind of geotagging information, applications such as FourSquare, Birdfeed, Twidroid etc.
This short video from YouTube demonstrates how to locate a random person on Twitter that has their geotagging setting enabled and sums up in under two minutes why I don't want to enable geotagging.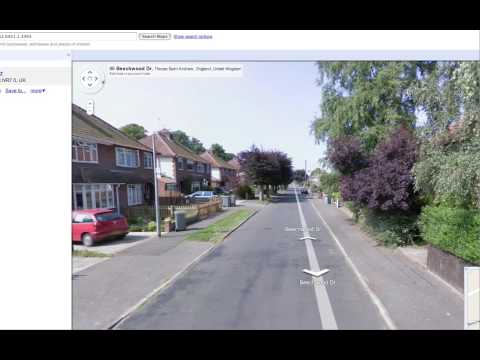 Clearly I am concerned about privacy, and therefore I think Twitter should be commended for making sure that this service is opt-in. As we've discussed several times in class, people rarely change privacy settings that are default, and I think they've done a good thing making this something people have to consciously decide to do. This is what annoyed me about Google Buzz – they made it automatic! Twitter also allow users to selectively geotag, which means if I do find myself in a situation where I'd like to reveal my location (eg I'm in some sort of emergency), I would be able to do that.
Lastly I recognize that this issue of geotagging is not limited to the culture of Twitter but has larger implications in various aspects of our society and our given media environment. For example, every time I take a picture with my iP
hone it asks if I want to record the location where the picture was taken from (I say no – so at least I tend to be consistent so far!) This travalogue has made me think more seriously about the use of location-based technology more generally, when I swipe my credit card for example I realize its effectively mapping my location at that certain point in time, but in that case only my credit card company has access to it. It reminds me of The Trap, and that I have to come to terms with the fact that I'm mapping my location to a large extent regardless of whether or not I enable geotagging on Twitter. But for now, since I still have a choice, I will choose not to further allow my location to be specified without seeing a specific benefit. I don't see the benefit of enabling other people to pinpoint my location.

Similar Posts: