To be honest, I found The Trap to be a very strange film to watch.  Maybe it's that I'm not familiar with BBC-style documentaries, but there were several things that I thought were… just plain weird.  The documentary came out in 2007, but to watch it you would think it was made in the 70s or 80s.  As far as I can tell, all the footage is from an archive and nothing was shot specifically for this piece.  Everything is sort of grainy and antiquated.  The music clips are, I think, the same ones over and over throughout the three parts – and often the tone or type of music doesn't match what's being said in the voiceover or what you see on screen at all.  I'm not sure whether we are meant to comment on the production values of the piece, but I was definitely wondering about them as I watched.  I was curious as to why we would watch something that looks so… old in a class about brand new types of media.
As for the ideas presented in the film, well, I must say that a lot of it sounded like conspiracy theory to me.  The idea that anyone with a shred of common sense would apply an abstract and vast generalization like game theory to an entire country or civilization is just crazy!  John Nash was suffering from a mental illness when he came up with his paranoid ideas about everyone betraying each other.  (By the way Ryan, I loved that Dilbert cartoon!)  I felt like much of the film's discussion was devoted to complaining, in one way or another, about governments and how they continually interfere with their own people and other countries.  I don't think there is anyone who would debate that.  I agree with agmichael's comment to The Trap post: "I found 'The Trap' as a whole disconcertingly negative; it was very good at showing me the bars to my cage, but was unable to supply me an escape route."
Coincidentally, I watched on Friday night a film which many of you may have heard of or watched, Good Night, and Good Luck. The film is about the journalist Edward R. Murrow and his conflict with Senator Joe McCarthy, of 1950′s anti-communist witch hunt fame.  It reminded me of the discussion about Russia in Part 3 and the topic of how America went to great lengths to stamp out communism abroad.  Good Night, and Good Luck does a nice job of pointing out that not everyone in the US was so gullible and so blindly accepting of the government's ruthless tactics.
If you haven't seen it, check out the trailer: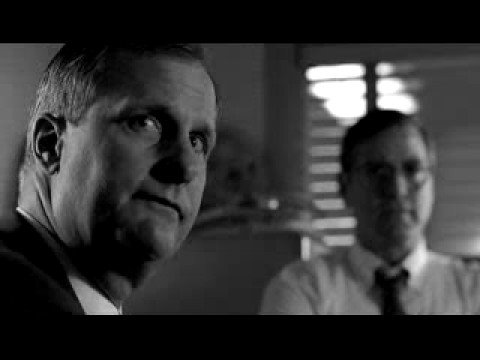 Overall, my thoughts on The Trap are similar to my feelings about Kamiya's The Death of the News.  Great job complaining about all the things wrong in the world – but that's really only half of the job.

Similar Posts: