Dirty Media
From Dead Media Archive
"Dust thou art, and unto dust thou shalt return." –Genesis 3:19
"The tradition of all dead generations weighs like a nightmare on the brains of the living." –Marx, The Eighteenth Brumaire
Error creating thumbnail: Unable to save thumbnail to destination
---
Your iPhone is sleek and beautiful. It was designed in California and made in China. It contains within its form—the form of the commodity—the blood of the subaltern exploited for its production. It will soon be obsolete, ready to be burned in order to harvest the precious metals inside. It will soon turn into toxic dust. This is a dossier about this blood and this dust.
Mineral Extraction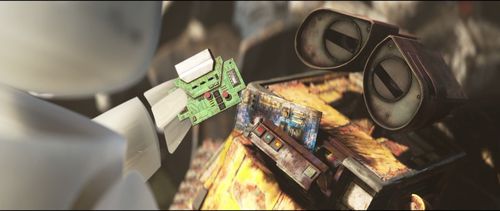 E-trash Distribution
"digital wizardry relies on a complex array of materials: metals, elements, plastics, and chemical compounds. Each tidy piece of equipment has a story that begins in mines, refineries, factories, rivers, and aquifers and ends on pallets, in dumpsters, and in landfills all around the world."-Grossman, High Tech Trash
The (Political) Economy of the Dump
"The most efficient means to recover value from e-waste is to destroy any computational ability it has, returning it to a raw state."