Dirty Media
From Dead Media Archive
"Dust thou art, and unto dust thou shalt return." –Genesis 3:19
"The tradition of all dead generations weighs like a nightmare on the brains of the living." –Marx, The Eighteenth Brumaire
Error creating thumbnail: Unable to save thumbnail to destination
---
Your iPhone is sleek and beautiful. It was designed in California and made in China. It contains within its form—the form of the commodity—the blood of the subaltern exploited for its production. It will soon be obsolete, ready to be burned in order to harvest the precious metals inside. It will soon turn into toxic dust. This is a dossier about this blood and this dust.
Mineral Extraction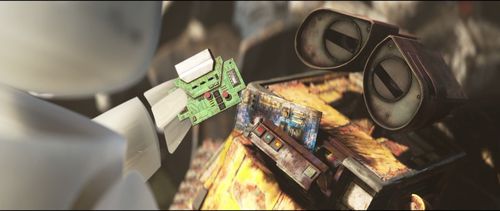 E-trash Distribution
"digital wizardry relies on a complex array of materials: metals, elements, plastics, and chemical compounds. Each tidy piece of equipment has a story that begins in mines, refineries, factories, rivers, and aquifers and ends on pallets, in dumpsters, and in landfills all around the world."-Grossman, High Tech Trash
As consumer electronics become an important, if not, predominant form of commodity being consumed in many countries around the world, the concern regarding such technologies obsolesces and subsequent disposal has become an increasingly germane issue facing the contemporary world. What's now know as "e-waste" or "electronic waste" has increasingly become one of the worlds most problematic forms of disposable product.
Because these electronics often contain hazardous chemicals or other toxic materials (such as Copper, antimony, beryllium, barium, zinc, chromium, silver, nickel, and chlorinated and phosphorus-based compounds, as well as polychlorinated biphenyls (PCBs), nonyphenols, and phthalates) (Grossman 2006), their safe disposal require specialized forms of waste management or handling. Unfortunately, such concerns are all to often disregarded by the economy of "fast and cheep" disposal that dominate much e-waste's eventual destinations, mostly in different parts of Asia and continental Africa, which first world companies and citizens alike are more than willing to turn a blind eye to. In this section, we will be entering a world of waste and circulation, the veritable dark underbelly to Marx's 'abode of production', where the only thing that more exploitative than the conditions under which many of the worlds consumer electronics are produced is the manner in which they are disposed of.
The Emergence of E-Waste
The (Political) Economy of the Dump
"The most efficient means to recover value from e-waste is to destroy any computational ability it has, returning it to a raw state." —Samantha MacBride, The Immorality of Waste: Depression-Era Perspectives in the Digital Age
References